Dental Implants in Lake Mills, WI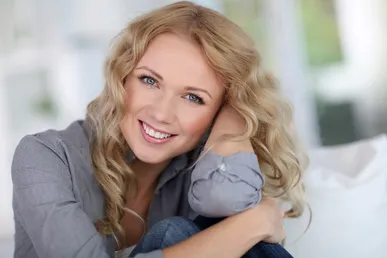 When you lose a tooth, you may feel like you need to hide your smile from the world. Gaps in your smile can cause you to lose your confidence and feel uncomfortable showing it off around others. Dental Associates of Lake Mills in Lake Mills, WI, is here to help you decide if you're a good candidate for dental implants and how they can help you regain your confidence and complete your smile again.
How Dental Implants Can Help Your Smile
Missing teeth can not only affect your confidence in your smile but can also make daily habits like eating more difficult or painful. Dental implants can help restore your smile and restore any function that you may have lost.
Dental implants consist of a titanium post and a dental crown. The titanium post fuses to your gums and jawbone and acts as a tooth root and anchors your new tooth to your mouth. The post is then covered by a dental crown that is made to blend in with the rest of your smile. This dental crown can be color-matched to the rest of your teeth and will look totally natural and realistic.
When you lose a tooth, you lose the stimulation that the tooth root provided to the gums. Because of this lost stimulation, your jawbone can begin to disintegrate and cause your face to begin to sag and appear older. When you replace your missing tooth with a dental implant, you reintroduce stimulation to your gums and help your face look young, and can reduce any sagging that may occur.
Contact Your Dentist Today!
If you're missing a tooth, there are many reasons why you should consider dental implants to complete your smile. Contact Dental Associates Of Lake Mills in Lake Mills, WI to learn more about dental implants and how you can feel confident in your smile again.
If You Are Interested In Learning More About Our Dental Implants, Call Dental Associates Of Lake Mills In Lake Mills, WI At (920) 648-2331 Or In Marshall, WI At (608) 655-1199 For An Appointment Today!